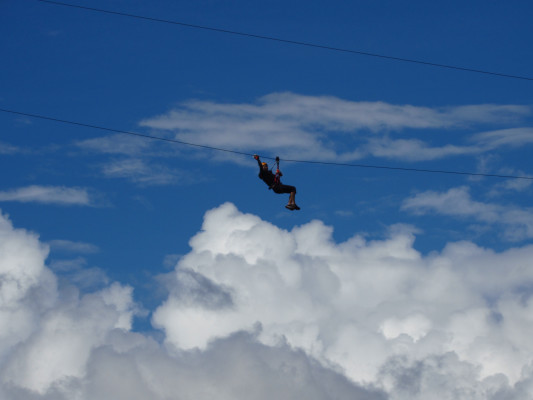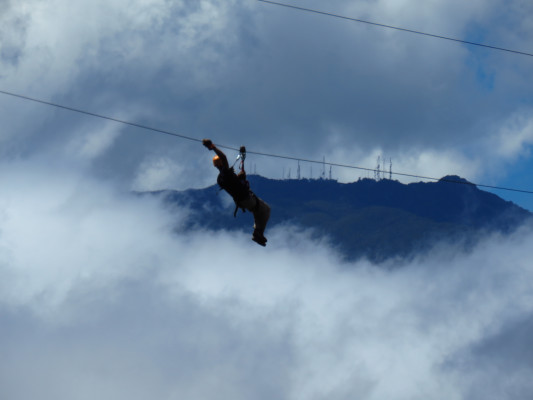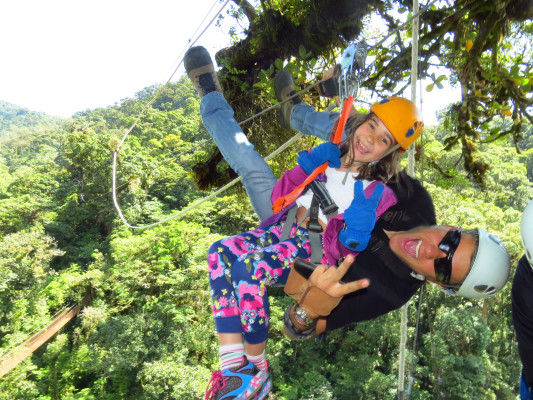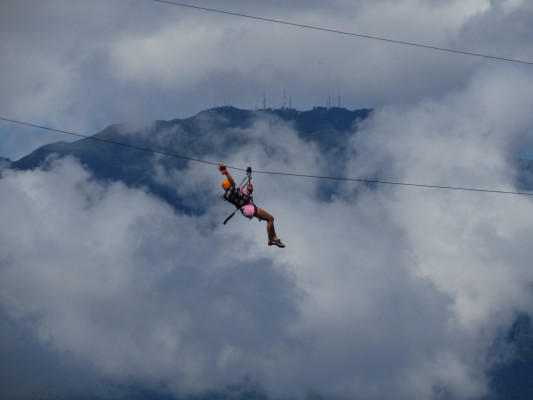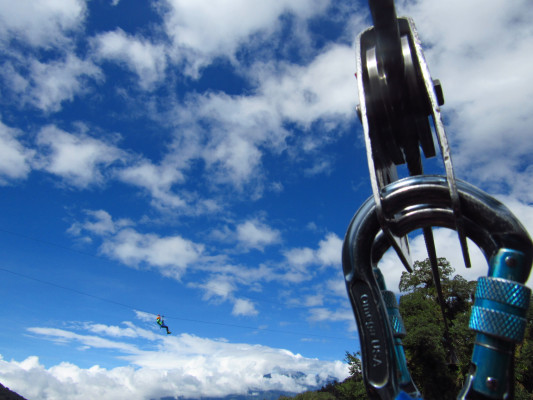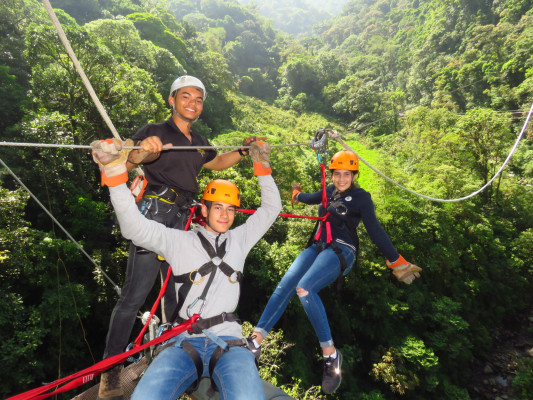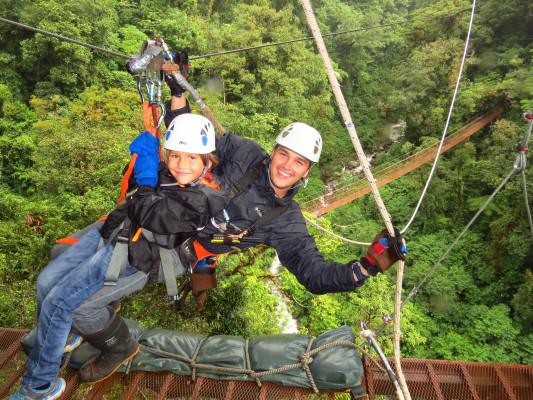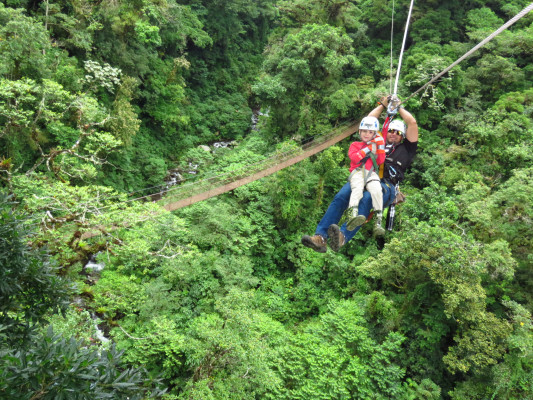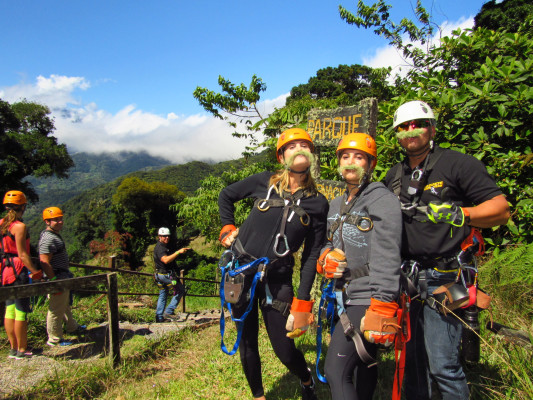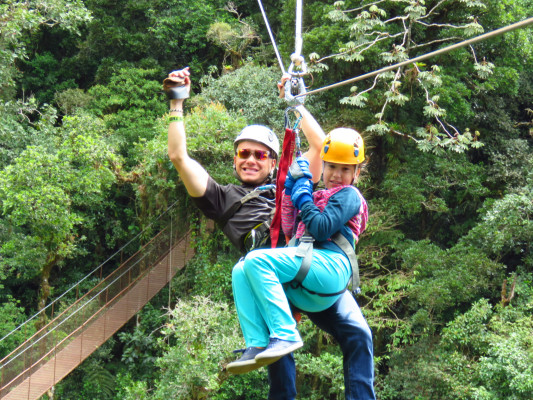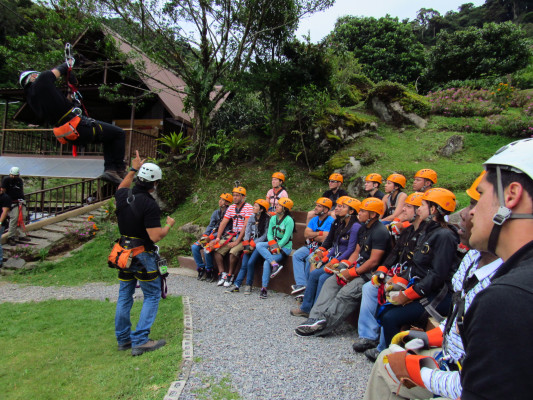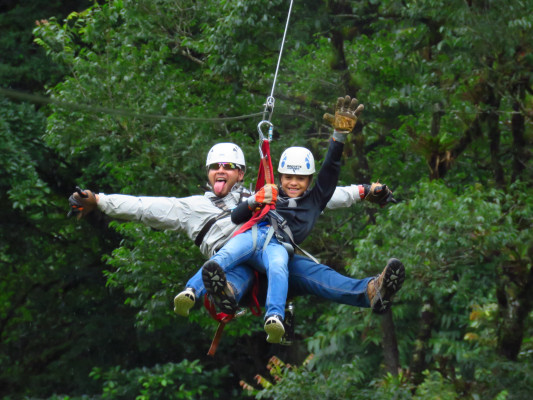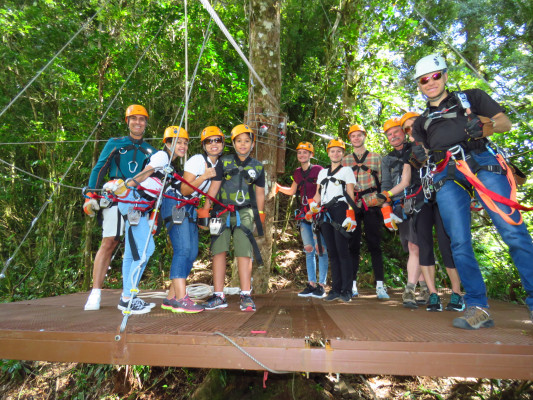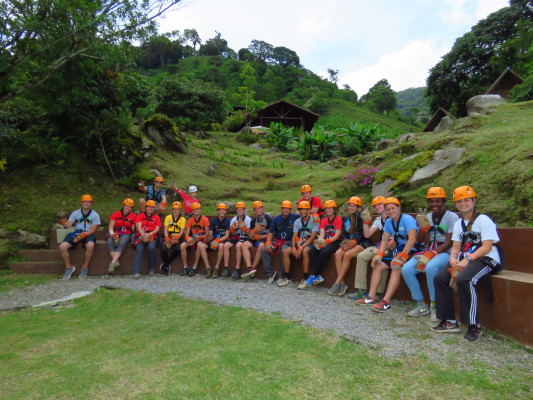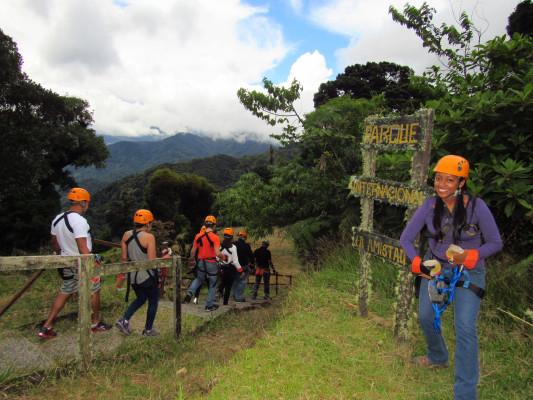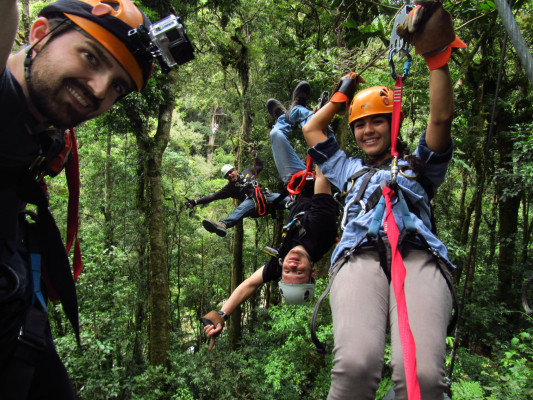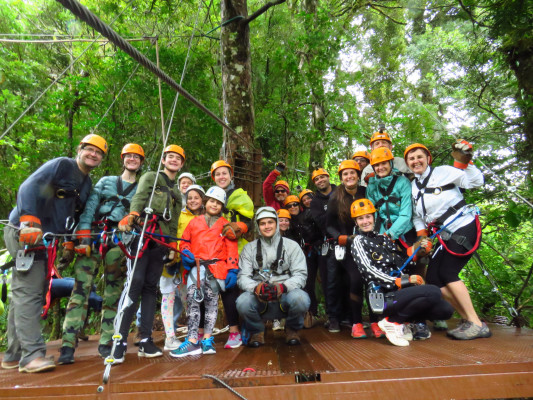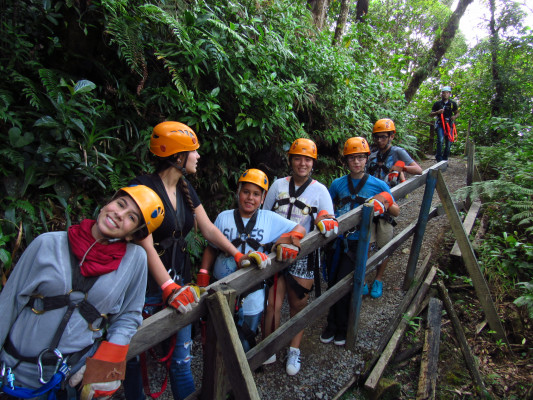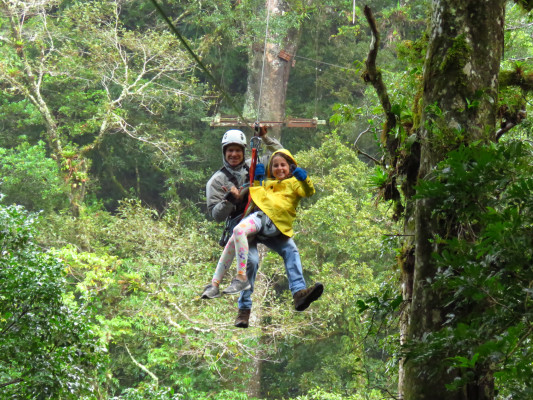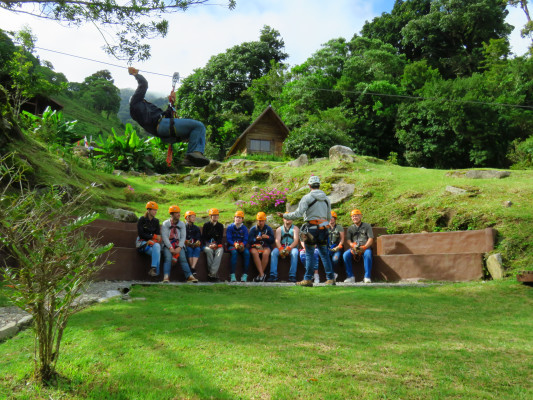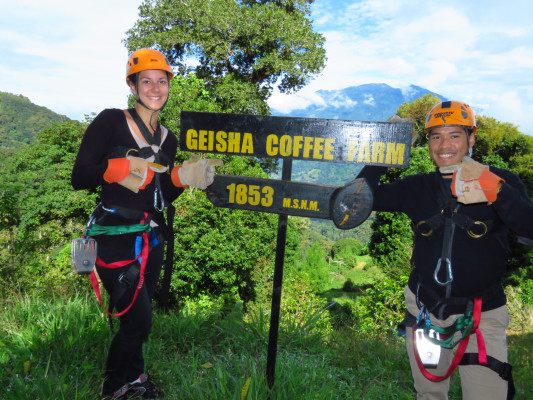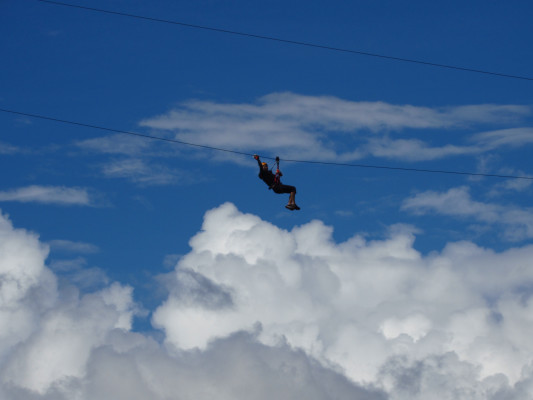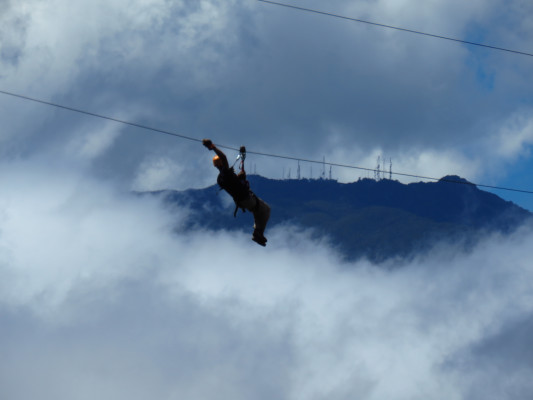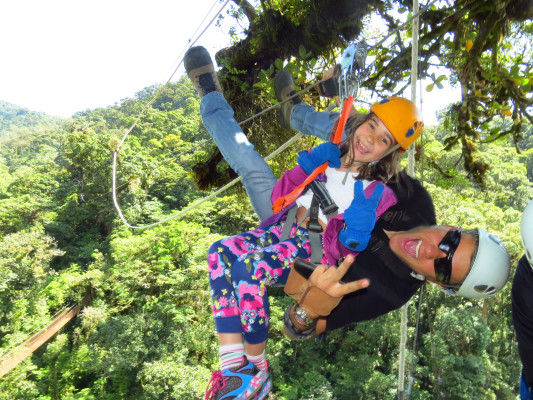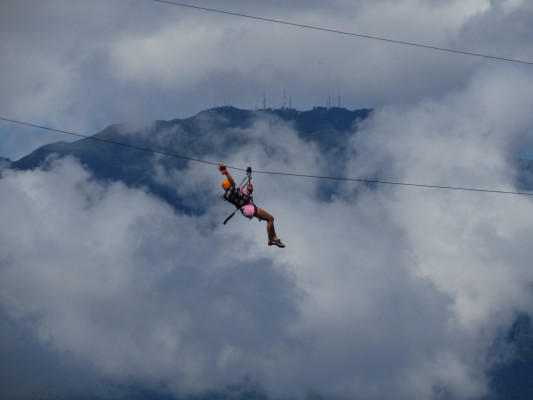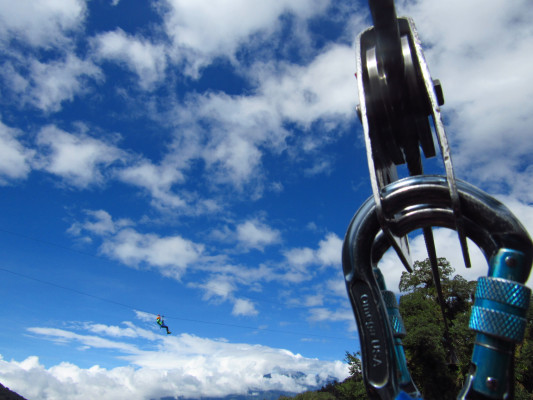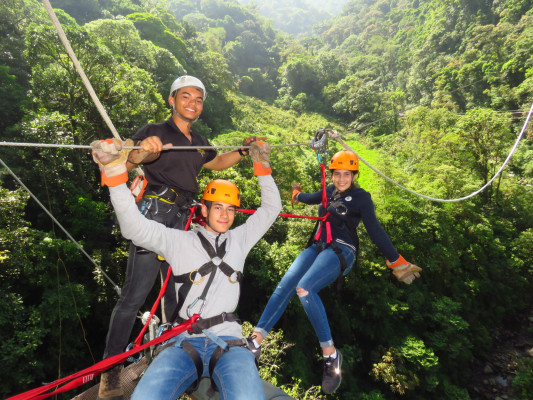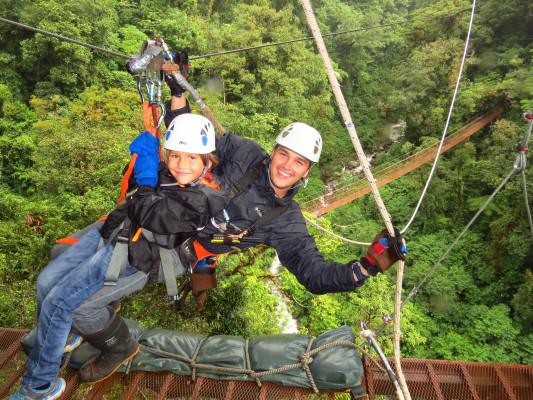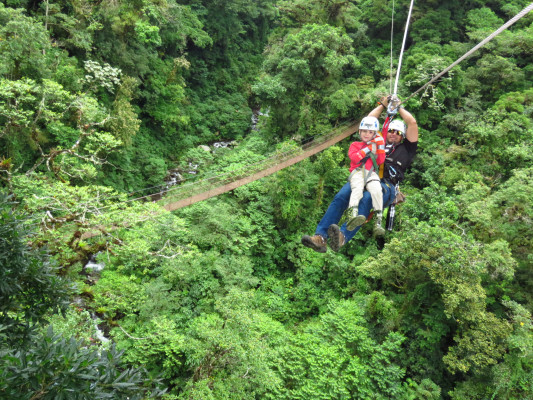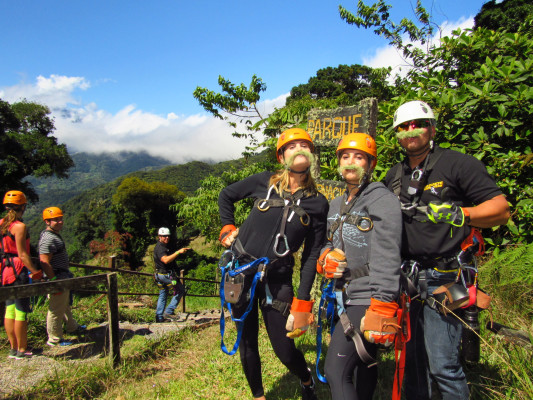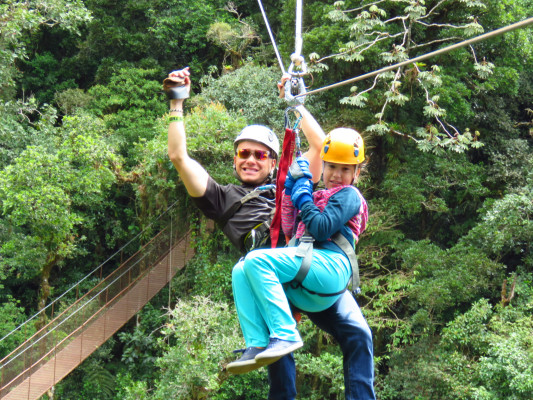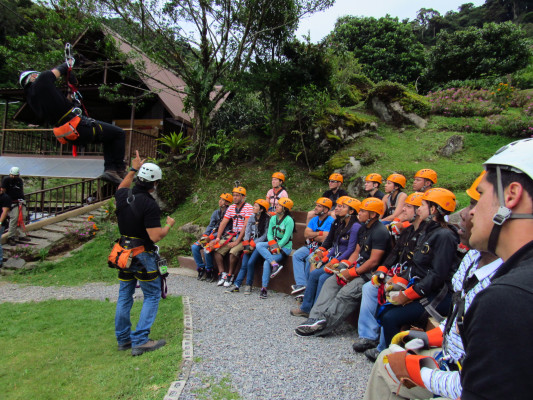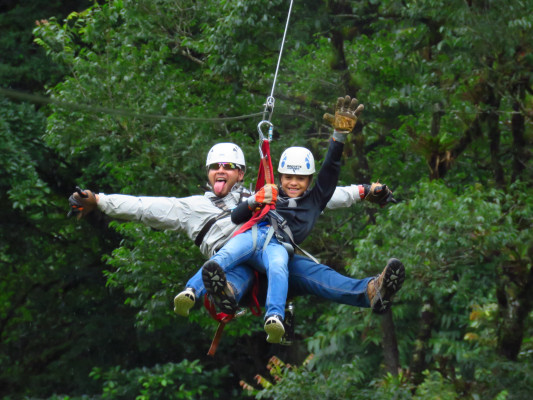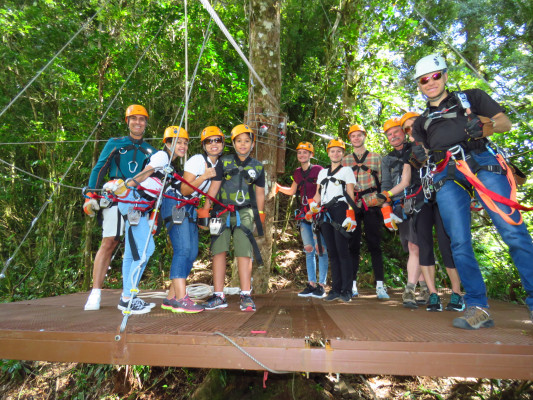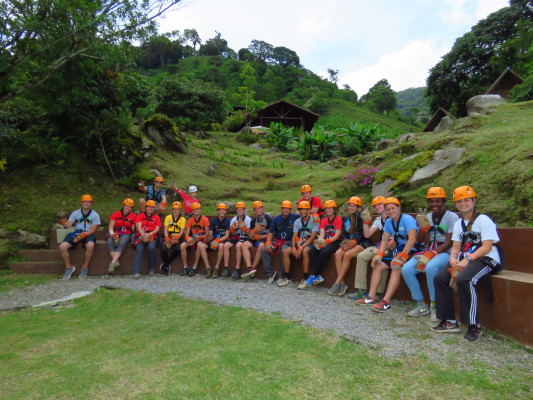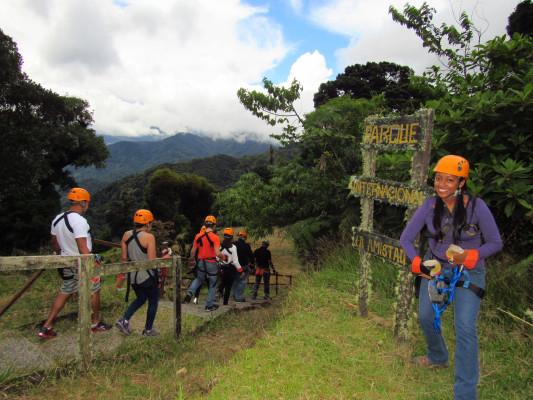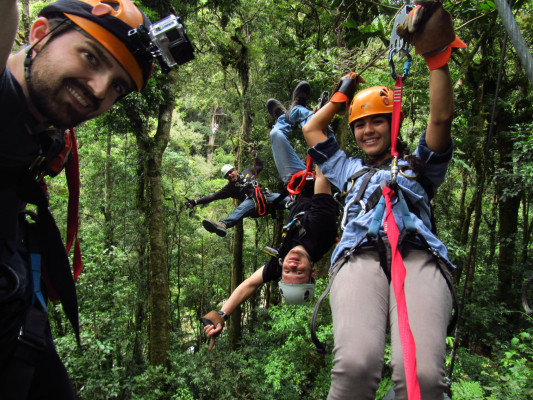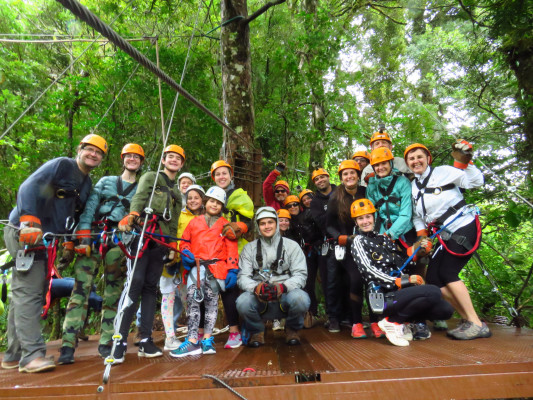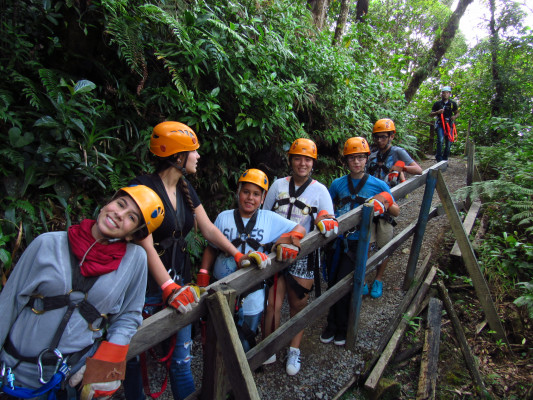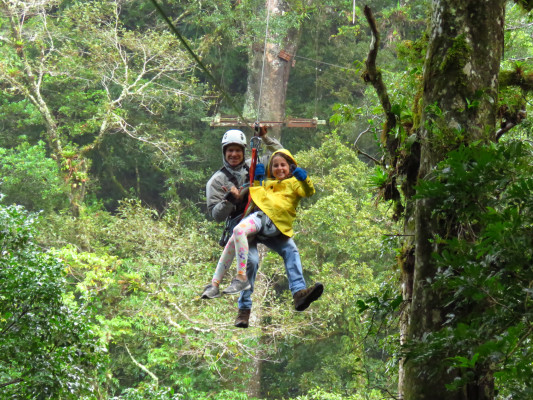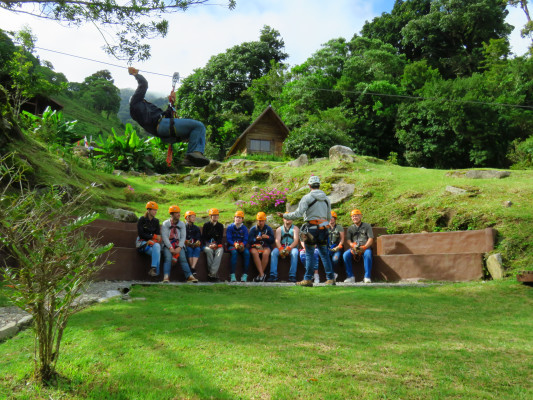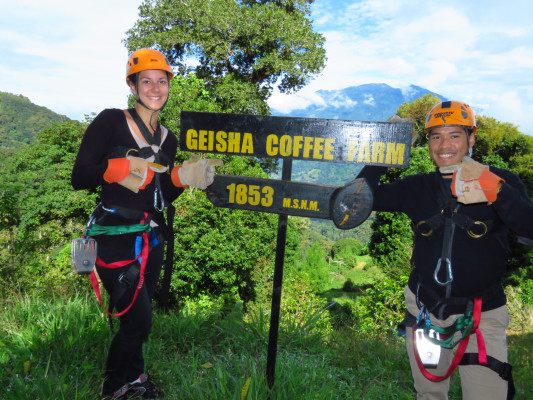 Canopy Day at Boquete Tree Trek
Disfruta un dia de aventura deslizandote sobre las copas de los árboles centenarios, ríos y cascadas
Precios:
👨‍💼adults

De 1 a 2 Adultos:

USD$65

Per Person
De 2 a 4 Adultos:

USD$65

Per Person

🙇‍♂️ Niños: from USD

$65

Per Person
👼 Infantes: from USD

$0

Per Person
Or Book Online Bellow
---
---
Glide through the canopy of century – old cloud forests, high above the pristine pristine rivers and waterfalls that make up the incredible natural landscapes bordering the National Park La Amistad and the famous Baru Volcano.
4.5 kilometers in total length, divided into 12 different zip line cables, you will glide through the trees and encounter a world unknown… a fascinating perspective of live life that you'd never believed existed.
This tour traverses a cloud forest of century-old trees and breathtaking waterfalls where at anytime you may encounter the fog and gentle rain we call bajareque.
The wildlife within the treetops is immense and varied. You will observe the diversity of native species including small animals and birds. With a bit of luck, The trees support the system of cables are all tall, strong and resistant. They will allow you to be suspended between 30 and 60 meters (100 to 200 feet) above the ground in an adventure designed for the big and small.
Before commencing the journey, our experienced guides will instruct you in the rules of safety, including the behavior that we require of you to ensure that you and your fellow riders will live the experience to the fullest.
You will then be directed to a "Take-off Platform" from where you will begin a controlled flight to the next platform.
The only thing you need to do is relax and enjoy the ride wile observing the fascinating wilderness in the canopy of the forest.you may even get the chance to see monkeys and the famed quetzal. In addition, you can marvel at the great variety of orchids and wildflowers that you will find throughout the area.
Ground Transportation
Tour Guide
Hotel Pick-up
Food
Drinks
Insurance
Tips
When requesting a reservation, the user accepts the cancellation policy detailed below.
For confirmed reservations:
A refund of 100% of the price paid at the time of booking will be made if you cancel up to 7 DAYS in advance of the reserved day.
A refund of 85% of the price paid at the time of booking will be made if canceled up to 3 DAYS before the reserved day.
No refund will be made if canceled less than 72 hours before the reserved day.
Security Measures
The equipment and the steel cables that you will use, have the capacity to resist many times the weight of a human, no matter what you size is. The harness will support 2,000 pounds (909 Kg) and the cable will support 10,000 pounds (4,500 Kg). Nevertheless, there are some restrictions on the maximum weight of the participants: 170 pounds for women and 250 pounds for men.
Our guides are fully trained to carry out the operation.